Lakefest 2017 was a fantastic party for everyone attending and the excitement is already building for Lakefest 2018. The 2018 instalment of Lakefest will be their 7th year and they're dropping the anchor for a pirate-themed shindig. Arrrr ye ready, me hearties?
We managed to grab Nooly, one of the three Lakefest Directors for a chat before Lakefest sets sail on their pirate-themed voyage.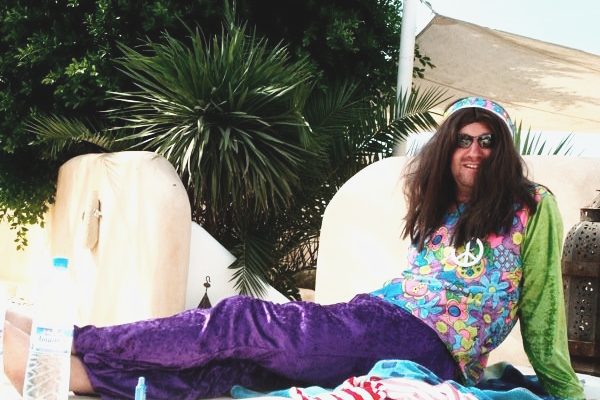 When did Lakefest start and how has it changed over the years?
We wanted to create a music festival that our friends and family would enjoy and each year add something new to keep it fresh. That basically meant hiring bands that we can sing along to, have a massive bar so there's no queues and something for the kids to do. That's Lakefest! It's been a slow growth over the years. I was literally printing out address labels in year one, the year that PayPal froze £20k worth of sales, long story!
Moving venue has been the biggest change to Lakefest, and had a mixed response initially but now the majority are loving the beauty of Deer Park at Eastnor Castle. It's a stunning backdrop to our little soiree.
When did you start putting on events and why?
I guess it started in my head in the early 2000's when I was attending 35,000+ dance events and thinking how much fun it must be to do DJ these large arenas. Knowing I'd probably missed the boat on being the next Judge Jules I knew the only way I could headline a festival was to create my own, so that's what I did… with some help of course from Lee & Daffy (plus father who owned the land it was based at originally).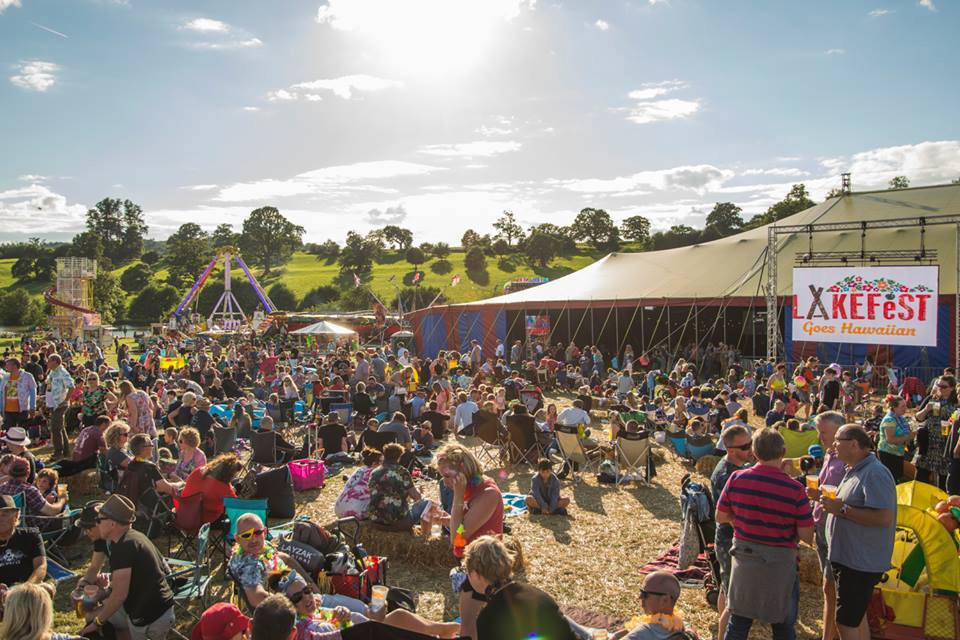 What's your favorite event (not your own)?
Homelands Festival at Matterley Bowl. I attended it 6 years on the trot from 2000-2005. A load of us would get a minibus from a mates house who lived close by. Saw some great acts there. Basement Jaxx, Leftfield, Faithless, Ian Brown, Moby. After raving in their big tops till 6am most years who would have thought 12 years later I would be hiring those exact same tents for Lakefest 2012 from the lovely Hazel at Albion Woods Show Tents.
What was the first festival/event you ever attended?
Now we're going back a bit. The year was 1992 on August 5th, the venue, Cardiff Arms Park. Me, same mates and 50,000 fans went to check out Michael Jackson on his Dangerous tour. The moment I remember the most was MJ flying off in a jet pack at the end. Amazing! So that's 25 years ago. Mad to think 3 years later I would discover house music or err... the next chapter in my life.
If you could have anyone headline your event who would you choose (past or present)?
The Beatles? Nahh too predictable. Probably Pink Floyd before the days when they were doing two gigs at the same time, if you know what I mean.
What is the craziest request you've had from an artist?
A dwarf butler serving cheddar cheese. The cheese WAS served but not by a dwarf!
What are your 3 must have festival promoter essentials?
A trusty wingman, Erol!
A radio, love/hate springs to mind.
And a cool head, which I don't have... hehehehe
Favourite festival food?
The Naughty Burger stand, the hot one! LUSH LUSH LUSH!!
What makes your event stand out from all the rest?
We're just a bunch of mates, on a journey, not knowing when to stop or when to get off. We don't really know what we're doing, but we know enough that it rubs off on the crowd and people appreciate that and it makes them feel part of it.
You don't see that as much these days with the big companies swallowing up all the other festivals.
Where would we find you on the last night of your festival?
Right in the middle of the crowd going bonkers with them to our legendary silent disco. 2 hours of pure 'yes! Job done, now let's party!' After that? Well, I could tell you, but then...
Cheers guys, big hugs... Nooly out! xx
Stay up-to-date will all things Lakefest on Facebook,Twitter and Instagram. Super Early Bird tickets have just gone on sale for Lakefest 2018, for tickets and more information click here.