Backstage has already visited the teams behind Just So Festival, Lost Carnival, a Day at the Lake, Cream Birmingham and Our House Rave. Now it's time to take it back to the 90's, with Steve 'Griffo' Griffiths from Splosh!
Throughout the 90's Splosh! put on underground parties throughout the Midlands and also infamous all-nighters at the Q Club, bringing guest DJs from legendary sound systems such as DIY and Smokescreen. With Splosh! returning to Birmingham this weekend, we jumped at the change to have chin-wag with resident DJ and organiser, Steve.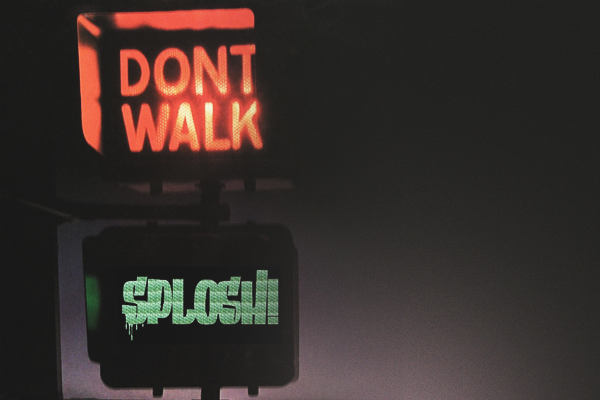 What made you decide to be involved in putting on events?
Splosh! came about when my friend, Justin Sparrey, resident DJ, wanted to put parties on that weren't part of the whole fashion constricted scene in the early 90's. All were welcome, from trendies to travellers, as long as they were cheerful friendly people. I was one of the residents and now I'm also involved in putting on the event.
What's your favourite event (not your own)?
Smokescreen or DiY, soundsystems we linked up with many times back in the 90's.
What was the first festival/event you ever attended?
From a dance music perspective, I guess it was the 'Jam Factory' warehouse all-nighters in Kings Cross back in '86. Showing my age now, of course I was very, very young when I went there!
If you could have anyone headline your event who would you choose (past or present)?
Scott Hardkiss (sadly no longer with us), the legendary San Francisco DJ and producer.
What are your 3 must have event promoter essentials?
Venue, Sound Rig and... DJs!
Where would we find you at the peak time of your event?
Daft question! - The dancefloor, or behind the decks as I'm also one of the DJs.
If you weren't putting on events, what would you be doing?
I'd be working on tracks. My 'Second City Firsts' project has its first release, the 'Paradise Circus EP' on Mabuk Recordings, June 2016.
Splosh! take over Suki10C on Saturday 21st May and if you fancy some Deep, Acid, Tech it might just be for you. Tickets and more information can be found here.