As we continue to take advantage of the easing of lockdown restrictions and the subsequent allowing of festivals this season, it seems as though more and more new events are popping up for us to add to our calendar (and we definitely aren't complaining). Last week was a perfect example of this, as we headed up to Buxton's first ever Eat in the Park festival - and what a treat in the park it was!
The event, hosted across Buxton's Pavilion Gardens, saw 1000's of revellers come to enjoy the many food vendors, music performances, and family-friendly activities on offer for ticket-holders. With no Covid certification requirements upon entry, locals across the Derbyshire town arrived eagerly with ticket in hand ready to exchange for the respective wristbands - not even Saturdays endless hours of downpour managed to dissuade these lot!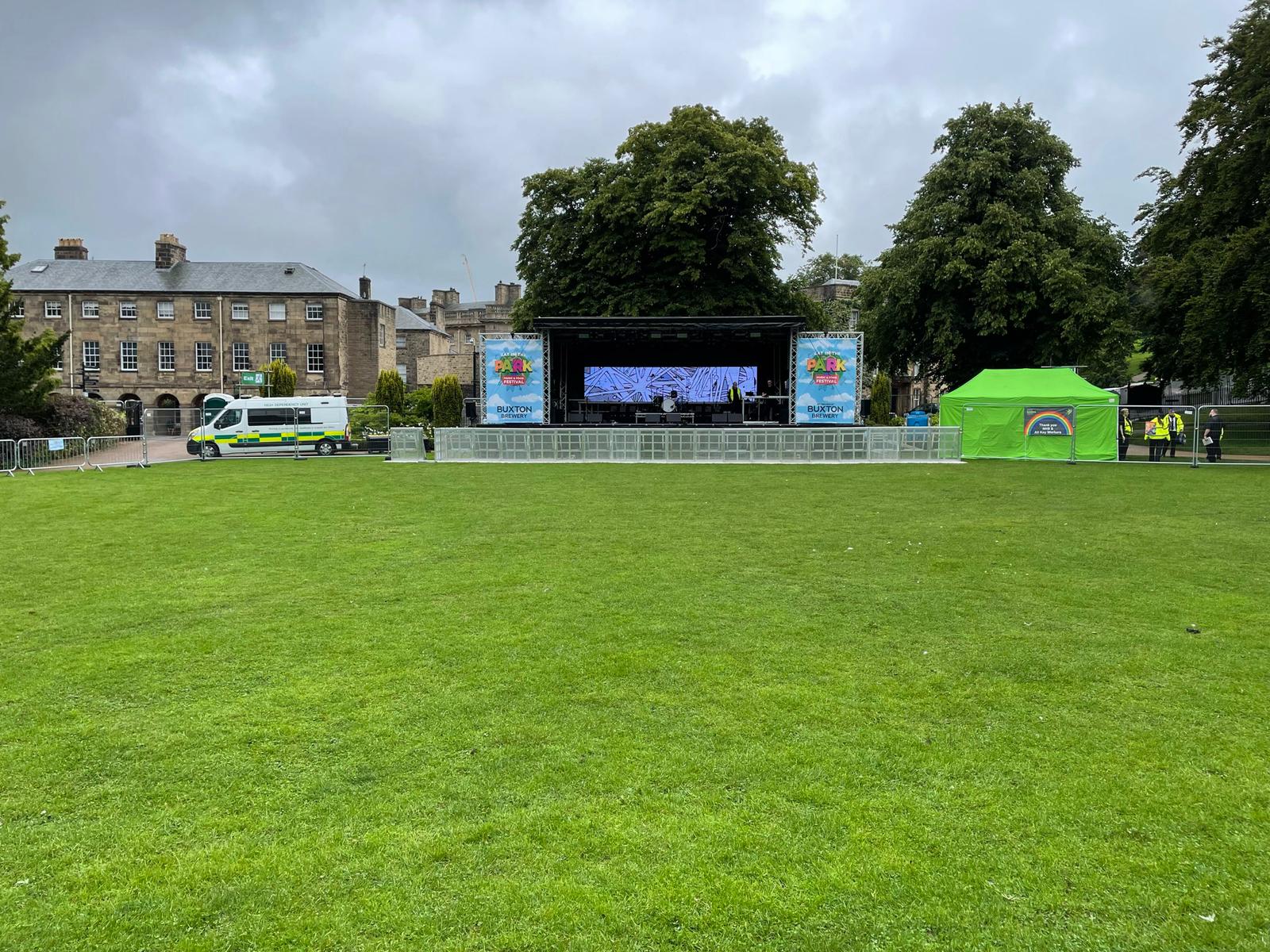 Be it the beers, the sheer craving of events of this nature having intensified so much over the pandemic, or the sun daring to bare its face for more than 30-seconds, Sunday saw an influx of members of the public approaching the gates hoping to buy a ticket. So much so, in fact, that we decided to set up an impromptu box office-esque table & laptop to allow us to take payment on the gate.
The first event of its kind (hopefully the first of many!), the organisers and their team put on an incredibly successful food & music festival, with ticket-holders often boasting their levels of impress to us and fellow ticketing staff upon re-entry to the site.
With a sense of normality finally returning at festivals and outdoor events alike, Eat in the Park is hailed a success in our eyes here at TicketSellers. It seems as though this is definitely one to be added to our Summer itineraries and we can't wait for the next one!