May Day Funk & Soul Carnival,1st
What's better than starting the month off with a bank holiday? Starting the month with a bank holiday, and The Night Owl's The May Day Funk & Soul Carnival!
Waltz on down to Birmingham's Lower Trinity Street and immerse yourself in live music from The Backbone Slips and Ruth & The Ark plus DJs Ed Edwards, Dave Le Moderne and Mazzy Snape spinning all your favourite funk and soul hits.
PLUS themed street food and cocktails - 2pm start, with kids welcome till 8pm!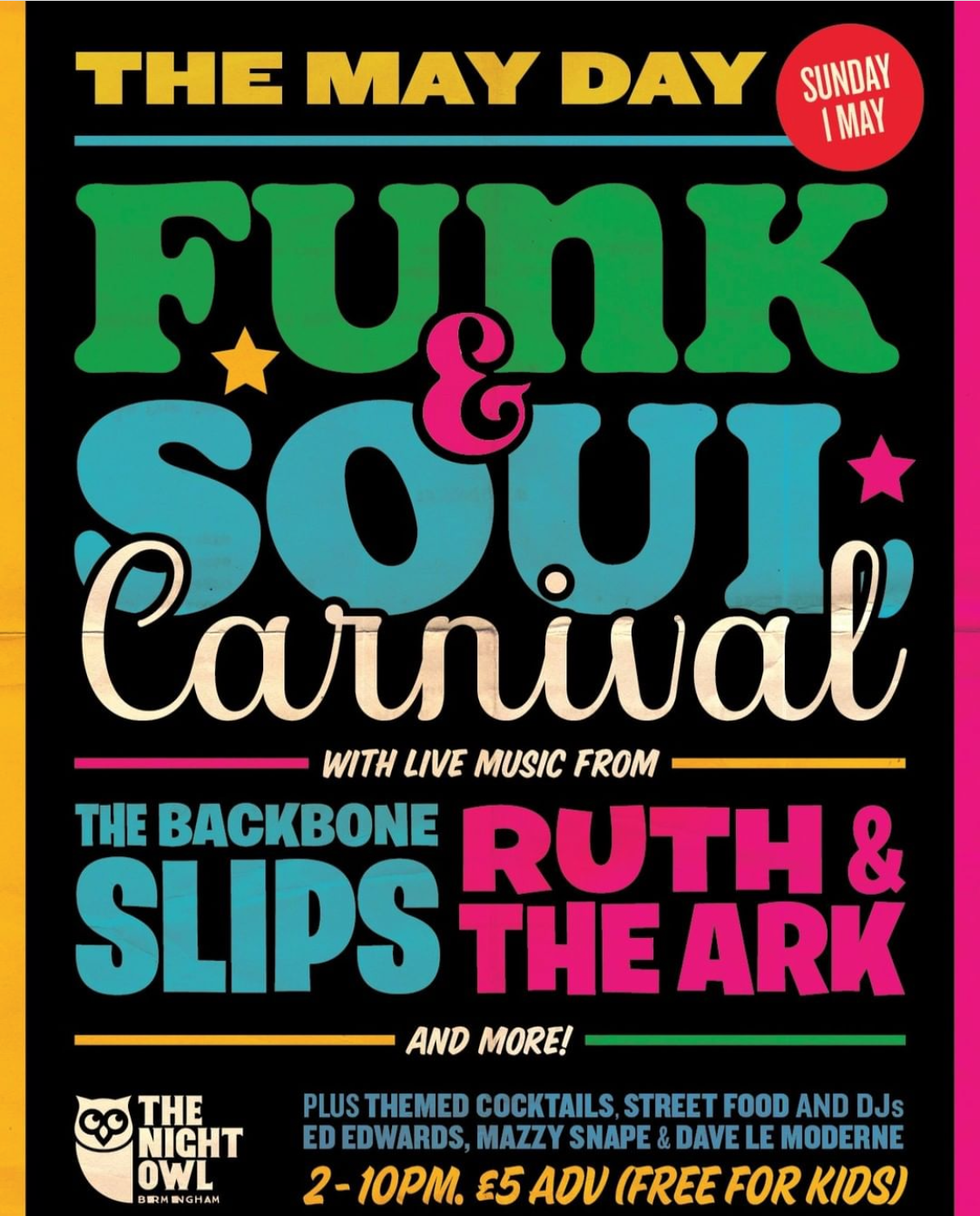 Birmingham Jazz Festival, 13th - 15th
Another one for the Brummie folk, head to the Jewellery Quarter for three days of live and life enhancing music!
UK Jazz is ever-evolving to engage new & diverse audiences, young & old, different cultures & genders. The Festival will promote bands & musicians reflecting the changes & influences over the decades, up to the 21st Century.
Balter, 19th - 22nd
Dubbed "land of the strange, home of the free", Balter is our first major festival to hit the fields this Summer. Held over four days, Balter brings the most exciting underground sounds to Chepstow Racecourse to make your return to music festivals truly memorable.
Shindig, 26th - 29th
A glorious mash up of a gig, a house party, a circus show, comedy night, a wellbeing retreat and a kid's party.
No main stages, just a beautiful arrangement of stretch marquees, so you can be in amongst it, or sitting on the grass sipping something cold all whilst your kids can be learning to DJ - scratching, mixing, breakdancing and spraying paint.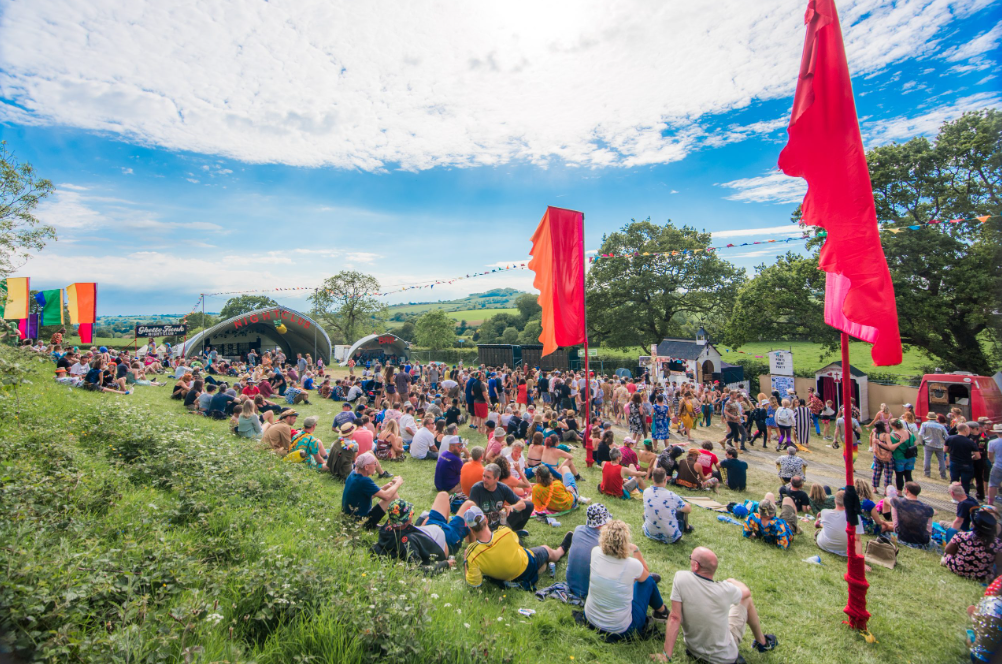 Chippenham Folk Festival, 27th - 29th
Chippenham has evolved into what can best be described as a number of interlocking festivals cohesively celebrating traditional arts taking place at the same time.
The result of this is a varied programme allowing attendees to pick and mix to make their festival experience truly tailored to their personal interests.
The Ceilidhs and Folk Dances are the 'engine room' of the festival - they seem to be non-stop from Friday night 'til Monday night. The festival always has a cracking Ceilidh line-up with plenty of space to dance the night away; for folk dance there is a full list of internationally recognised bands and callers.
Elderflower Fields, 27th - 30th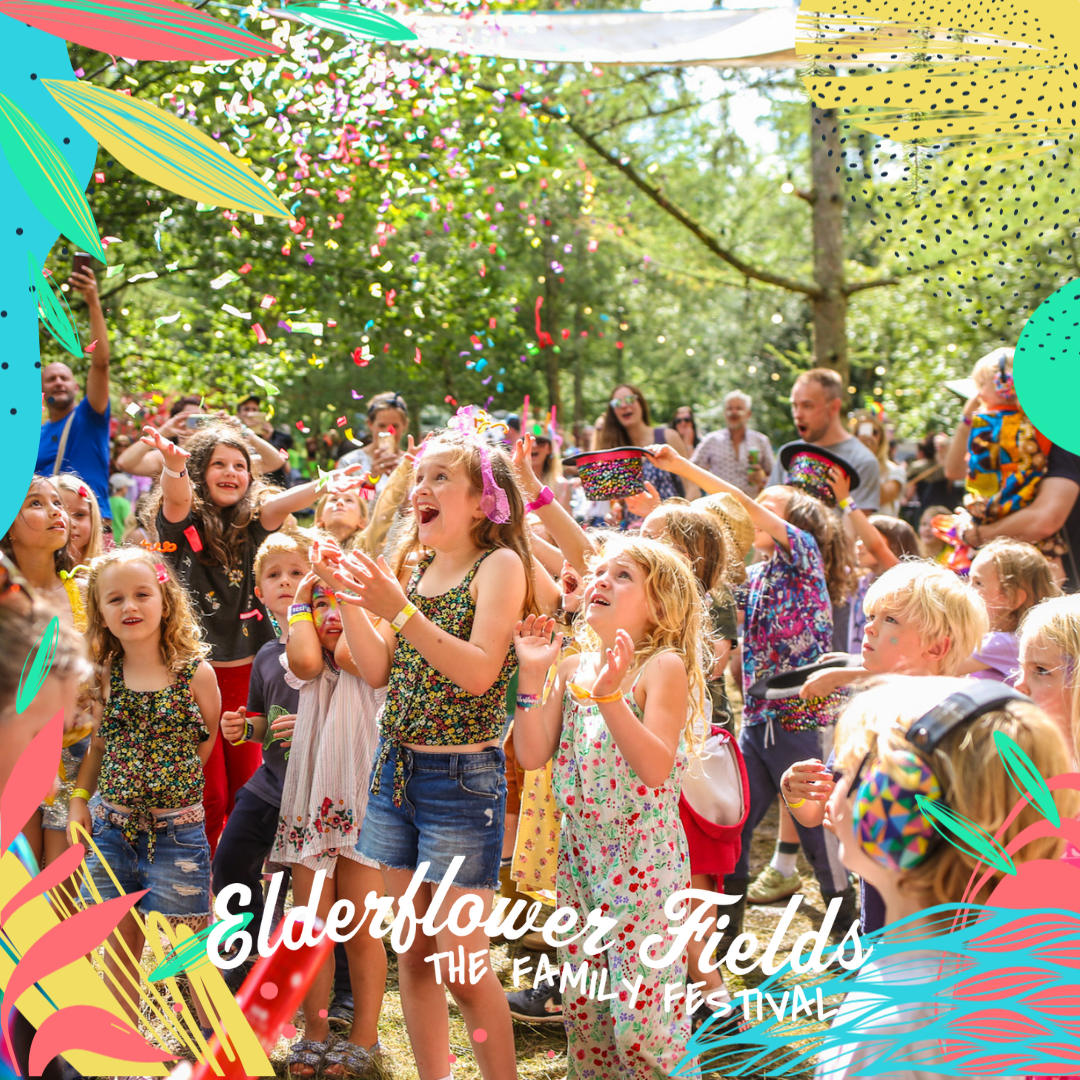 Elderflower Fields is an award winning three day festival, designed especially for families with children. Join us for a wild weekend adventure, packed full of music, sports, nature and the arts, all set in the heart of the beautiful Sussex countryside.