Since it's been a full week of being able to enjoy our favourite pubs and bars from the comfort of inside an actual building, what better way to celebrate than to let you know all of our favourite Birmingham venues? Bringing you a selection of city centre, Digbeth, Kings Heath and Stirchley bars, here's our current top 10 favourites.
The Night Owl
It'd truly be rude not to have our favourite funk & soul venue at the top of the list, and The Night Owl has held that spot for a very long time. Soon opening a second venue at Finsbury Park, The Night Owl is an intimate live music venue set in the heart of Digbeth. Normally all about "Good People Dancing to Good, Soul Music," Covid means they're all about brunch, comedy, and pure unadulterated tunes. We'll certainly take it!
The Ruin
Also in Brum's Creative Quarter, The Ruin has been around since 1785 and is inspired by the DIY approach of cities like Berlin and Budapest. Focusing on effort rather than expense, this pub has created a place where people can relax and enjoy the basics - good drinks, good food, good company and good music. With a newly renovated roof terrace brought to life over lockdown, this isn't one to be missed.
Dig Brew Co
Boasting in-house brewed craft beer and renowned pizzas/pies, Dig Brew is utilising it's Digbeth surroundings of graffiti and general cool vibes for a takeaway stand: @digbrewslemonadestand (Instagram). No bookings required and plenty of benches, it's the perfect place for some lowkey tinnies and a slice of pie with your mates - last minute plans, anyone?
The Old Crown
Birmingham's oldest and friendliest pub est. 1368, you've got to be living under a rock to not be familiar with The Old Crown as a Brummie. Having stood the test of time during the English civil war the pub & events garden now stands proud in the heart of Digbeth, Birmingham's thriving creative quarter. Taking inside & outside bookings, a plethora of events (TBC) and walk-ins, The OC is a must on any Digbeth bar-crawl.
The Kingsway
New and improved to coincide with 2020 lockdown restrictions, a group of close friends came together to bring escapism to the space behind the iconic Kingsway Cinema in Kings Heath. Bringing independent traders, 'At the Kingsway' provides an outdoors yet fully covered marketplace with markets, music, beers and hearty food as well as established live events from Treehouse Sessions and daily invited DJ's curated by Dean Sunshine Smith. Sorry, folks - walk-in's only at £1 entry.
The Hare & Hounds
Another Kings Heath fave, The Hare and Hounds has been kickin' since 1820, but has stood in its present form since 1907. Although playing host to Birmingham legends UB4O's first ever gig in 1979, it's only in the past 7-years that it's established itself as one of the most influential music venues in the country, playing a vital part in nurturing the city's vibrant music and creative community.
Currently offering an array of socially distanced gigs as well as additional outside seating on York Road (available until 10.30pm), The Hare is ready for it's post-pandemic comeback (re-opened May 19th). Walk-in only as there's no booking system offered, so it's all first-come, first-served for this iconic venue.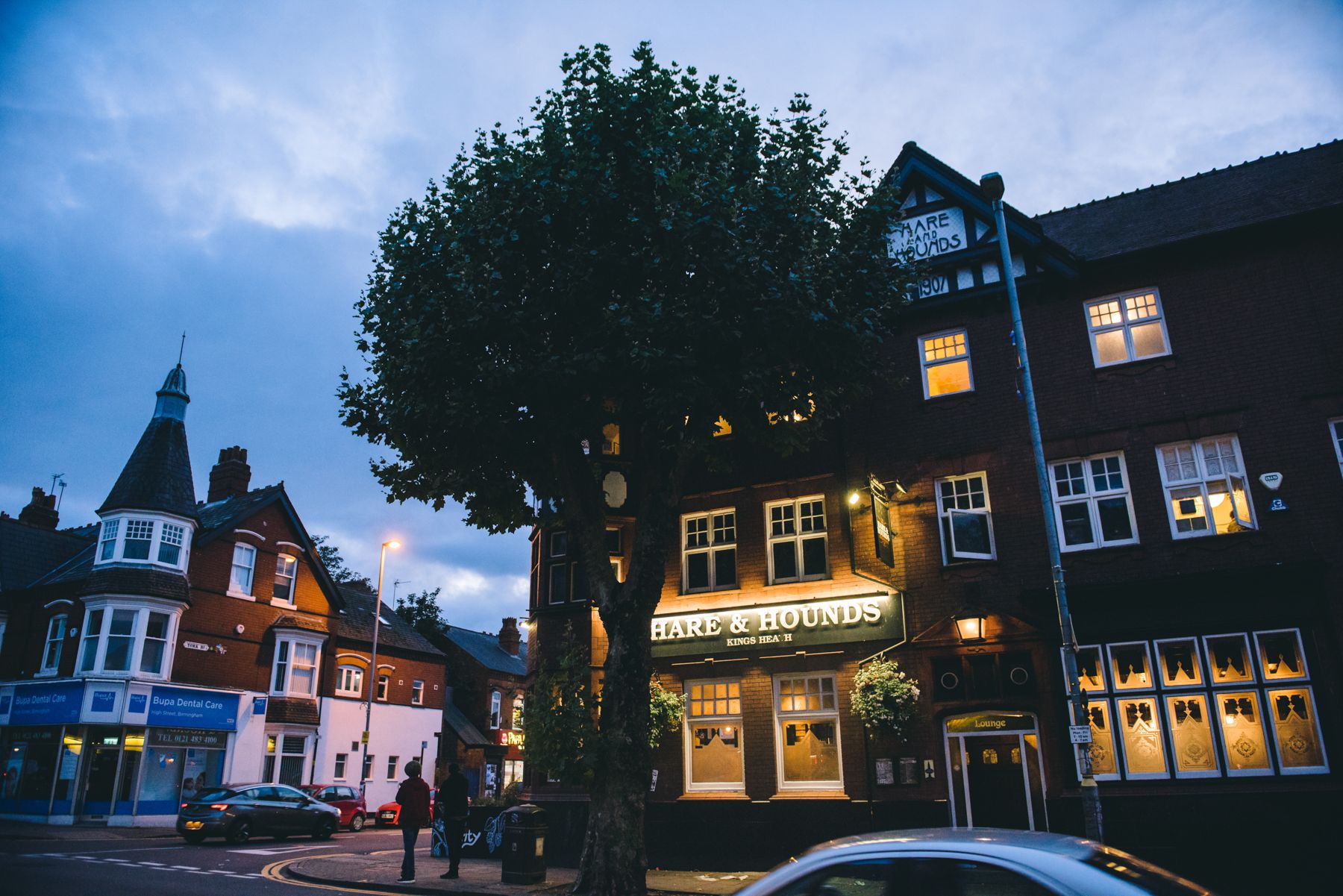 The Juke
Good beer, good music, good people! The Juke is a bespoke craft beer bar and eatery with an authentic vintage, free to play Jukebox. With a kitchen home to some of Birmingham's best street food traders and taps full of hand picked craft beer, The Juke is the perfect intimate bar on the picturesque York Road. Wait… York Road? As in The Hare & Hounds York Road? That's right folks! Both walk-in and within 100m of one another, get your Kings Heath drinking started.
The British Oak
A Stirchley classic, The British Oak brings the best in beer, food and entertainment to South Brum. We're talking one of the biggest and best terraces in Birmingham, a lawn & marquee, craft beer on tap, the Nightshade cocktail bar and the home of Brummie burger legends Original Patty Men. Now taking both inside and outside bookings as well as reserving a big ol' chunk of seating for walk-ins, The British Oak is surely one of Stirchley's finest.
Attic Brew Co
Another representing Birmingham's most up and coming suburb, Attic Brew Co is Stirchley's hidden gem of a brewery and taproom. The team behind Attic aim to provide locals with a meeting place, beer fans with a destination and local artists of all kinds with a place to showcase their work. Put simply, Attic is the perfect place for a pint with your mates and to get an insight into some unbelievable midlands art and culture.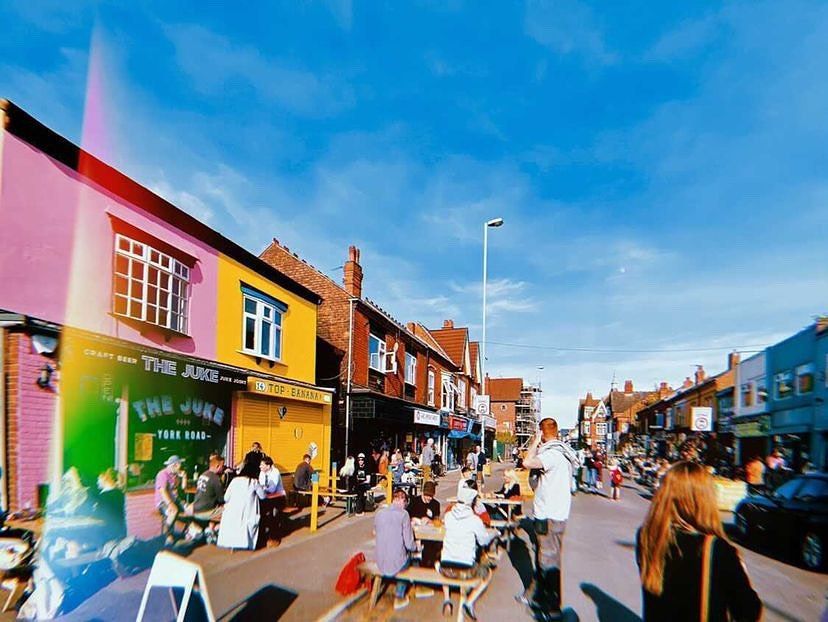 Deadwax
Digbeth's latest live music & vinyl bar, Deadwax is a celebration of the vibrant local creative scene Birmingham has to offer. Boasting an ever-changing selection of craft beers with their simple music policy - All vinyl, all the time - Deadwax is allowing booking both inside and outside in their private (heated!!!) beer garden as well as a selection of events ranging from local bands and artists, through to record fairs and all-vinyl DJs.