Swoon emerged in 1993 and it's held many a party, but now it's time to witness The Final Swoon event this October. Ted has been there from the start and he's preparing for Swoon's final blow out. We managed to grab Ted for a quick chat about this legendary club night.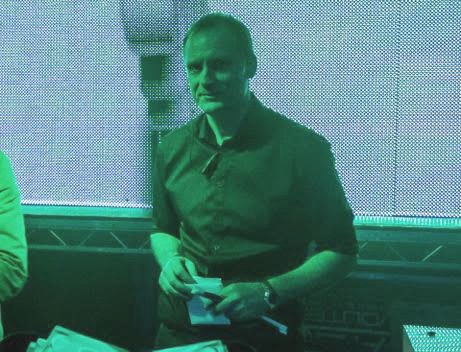 When did Swoon start and how has it changed over the years?
The first ever Swoon was way back in December 1993 with Jeremy Healy & Angel at The Colosseum, Stafford. We opted for a more uplifting music policy a mixture of US House merging into the more vocal House music being produced and played over here in the UK. From there it steadily grew to be voted the best Friday club nights in the country 3 years running by Mixmag.
The main changes now are a lot more on the technical side with much better sound systems, lighting and visuals to enhance the clubbing experience.
The way you promote your event has also changed massively. Years ago you would be printing 60,000+ flyers and posters per month, employing companies to distribute them as well as monthly advertising in certain magazines. Now it's social media; Facebook and Twitter with far better reach targeting your audience. I didn't have a Facebook page when we decided to hold the first Swoon reunion in May 2014 so its been a massive learning curve, I'm only now starting to get my head round it. Another thing that has been paramount is selling tickets through TheTicketSellers, it allows me to track sales and gather valuable customer data that I'd otherwise be without.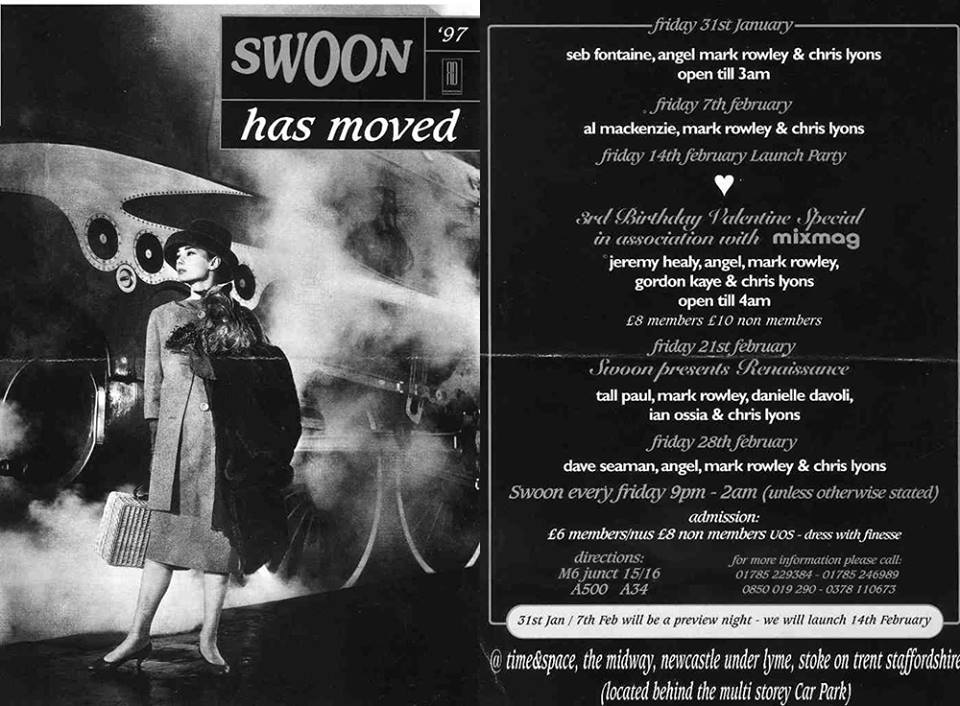 When did you start putting on events?
I started putting on events way back in the early nineties under various different names. I've learnt a great deal on the way.
What made you decide to be involved in putting on events?
From going out to various club nights around the country and loving the music and the whole concept. I just knew it was something I wanted to be part of.
How did you come up with the idea for your events?
The idea for Swoon came about as in the meaning of the word to feel "faint" when meeting or seeing someone that would literally take your breath away. It was used a lot to describe the glamorous movie stars of the 20's, 30's and 40's and it just seem to fit. That's how the black and white images of these actresses were incorporated into the artwork, still use the same idea today. It's a brand so the images and name go hand in hand.
What's your favourite event (not your own)?
The event that sticks out for me has to be the Hard Times 1st Birthday in Huddersfield. It was in a converted church with Masters of Work and Barbra Tucker singing Get Lifted live.
What was the first event you ever attended?
Probably The Hacienda with Graeme Park who coincidentally is headlining the next Swoon event in October.
Which events have/do inspire you?
I've been inspired by a number of events over the years but if I had to pick one it would have to be Gatecrasher Summer Sound System. I joined them in 1999 until 2001 and was part of it 25,000 people clubbing on a massive scale.
If you could have anyone headline your event who would you choose (past or present)?
When we started the reunions there was one DJ that I had in mind to book which was Frankie Knuckles, still a massive loss to clubland.
What's your number 1 tip for enjoying your event?
Once the doors open there is nothing more you can do, stiff drink and just go with it.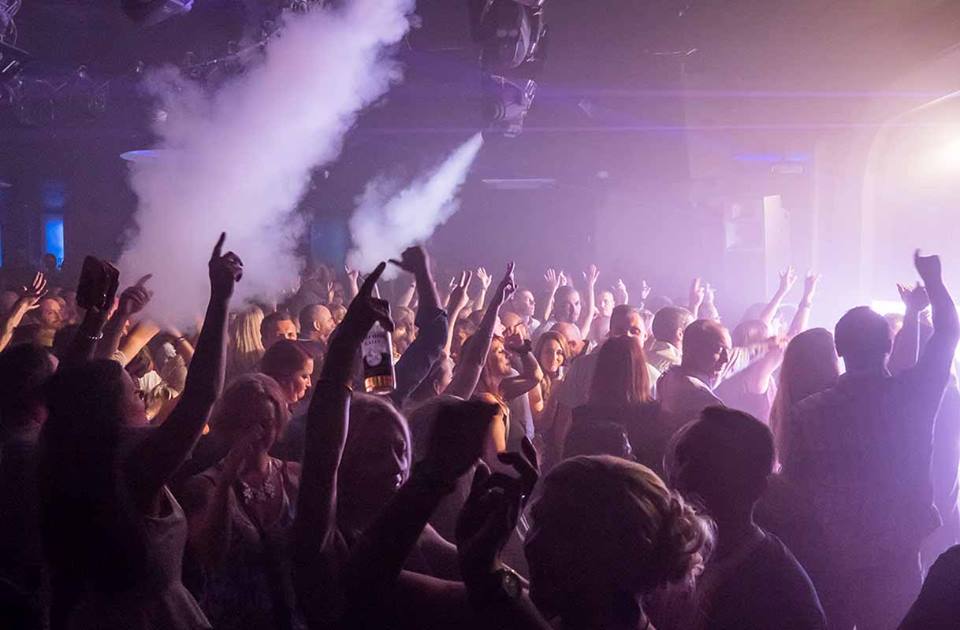 What's the best bit of tech you use at your event?
All the tech collectively is very important at the end of the day. However, the one you need more than anything is a great sound system. I hire a Funktion One especially for the night.
What makes your event stand out from all the rest?
The people that follow Swoon, the atmosphere they generate and their relentless enthusiasm never ceases to amaze me.
Where would we find you at the peak time of your event?
Hard to say when the peak time is as its pretty full on from the off. I steal moments during the night and go and hang out with the productions guys operating the visual & lighting. Its right in the middle of things so you get a real sense of the energy in the room.
Finally - Most memorable backstage story?
What happens backstage stays backstage my lips are sealed.
Keep up-to-speed with all things Swoon on their Facebook and if you're , you can grab tickets here.