It feels like only yesterday, but it was in fact the 30th-31st October that we were in Cardiff for the annual Festival Congress organised by the AIF.
The AIF do some really good work for independent festivals in the UK including their annual conference. Once again they brought together an inspirational line-up of speakers covering a broad range of topics, all relevant and interesting to event organisers.
In the evening of the 30th we regrouped at The Depot for the annual awards ceremony, a highlight which came close to being overshadowed by the phenomenal street food on offer (shout out to Birmingham's Baked in Brick) and deliciously experimental cocktails courtesy of Rob Wood (barsmultronstalle.co.uk).
One afternoon our own Technical Director Phil Hayes hosted a panel session entitled "Herding cats: the art of managing people working at events". The panelists (Rob Wilkinson / Boomtown, Janis Valentine / SGP and Poppy Craigan / Port Eliot) shared anecdotes and tips from years of co-ordinating people at a wide range of festivals.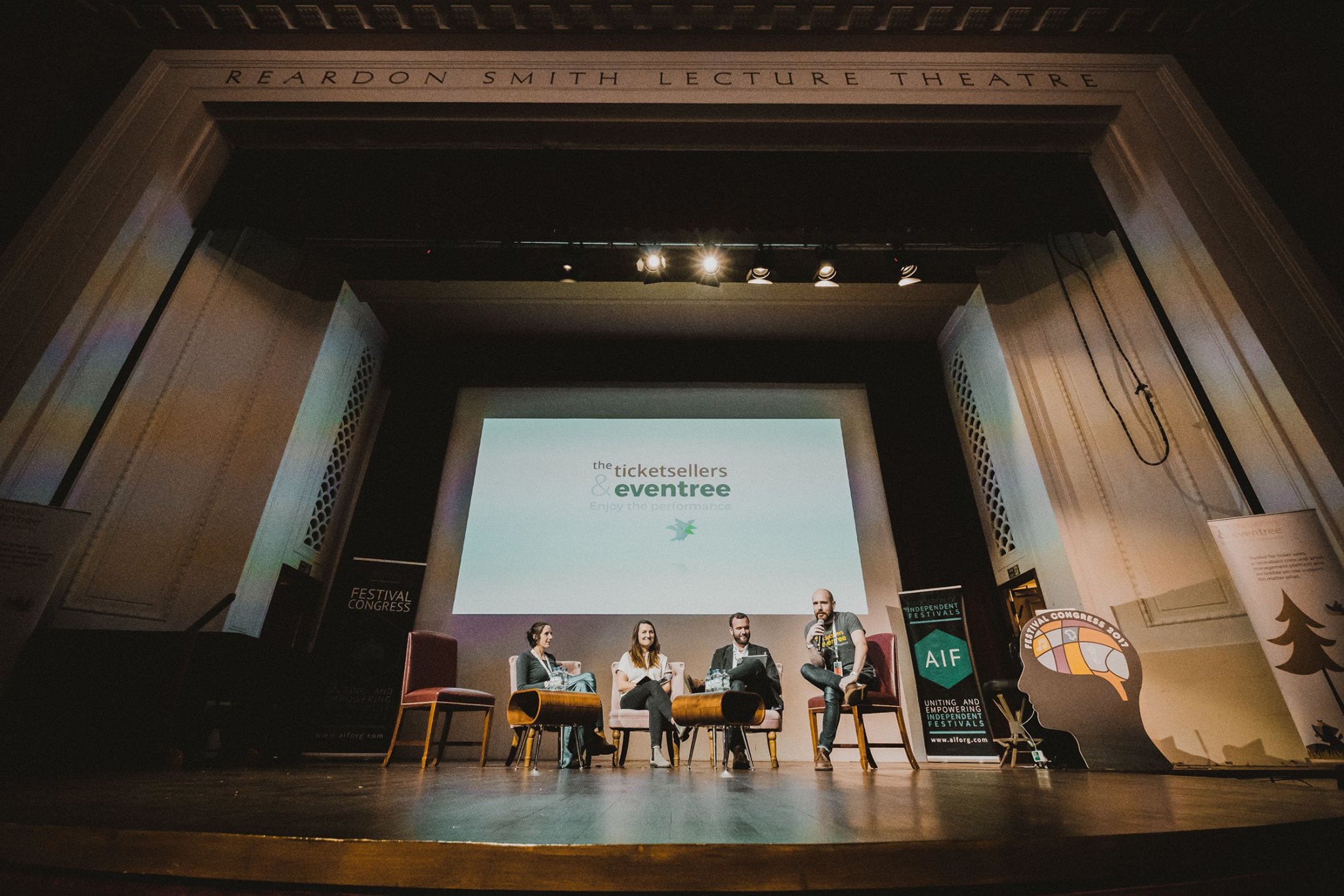 Everyone came away amused but also hopefully equipped with some pointers to organise thousands of people more effectively.
We look forward to attending Festival Congress again in 2018 and wish everyone all the best this year.