In case you missed it, last week Deer Shed Festival announced their first line-up release for their 2022 event. Marking the 12th-year anniversary of the event, the organisers have blessed us with an array of 24 first-class acts to keep us on our toes for what else is to come next year. Here's a little taste of what we know about the three headliners on the bill.
Nadine Shah

Born of Pakistani and Norwegian parentage, Whitburn, South Tyneside-based singer/songwriter Nadine Shah possesses a voice and, more importantly, a mystique that has often been described as a blend between PJ Harvey and Nick Cave.
Inspired by jazz and pop as a youth, as well as the religious Sufi songs that her father brought into the house, Shah issued a series of evocative singles and a part of EPs before releasing her debut long-player, 2013's Love Your Dum and Mad. Her most recent album arrived in June 2020, continuing her trademark social commentary.
John Grant
Singer/songwriter John Grant transforms his struggles with addiction and his perspective as a gay man into music full of dry wit and unflinching honestly. While his distinctive viewpoint and resonant voice remain constants of his music, over time his sound as evolved. On every album, his ability to switch from ironic to heartfelt and from suave to blunt makes Grant a compellingly idiosyncratic artist.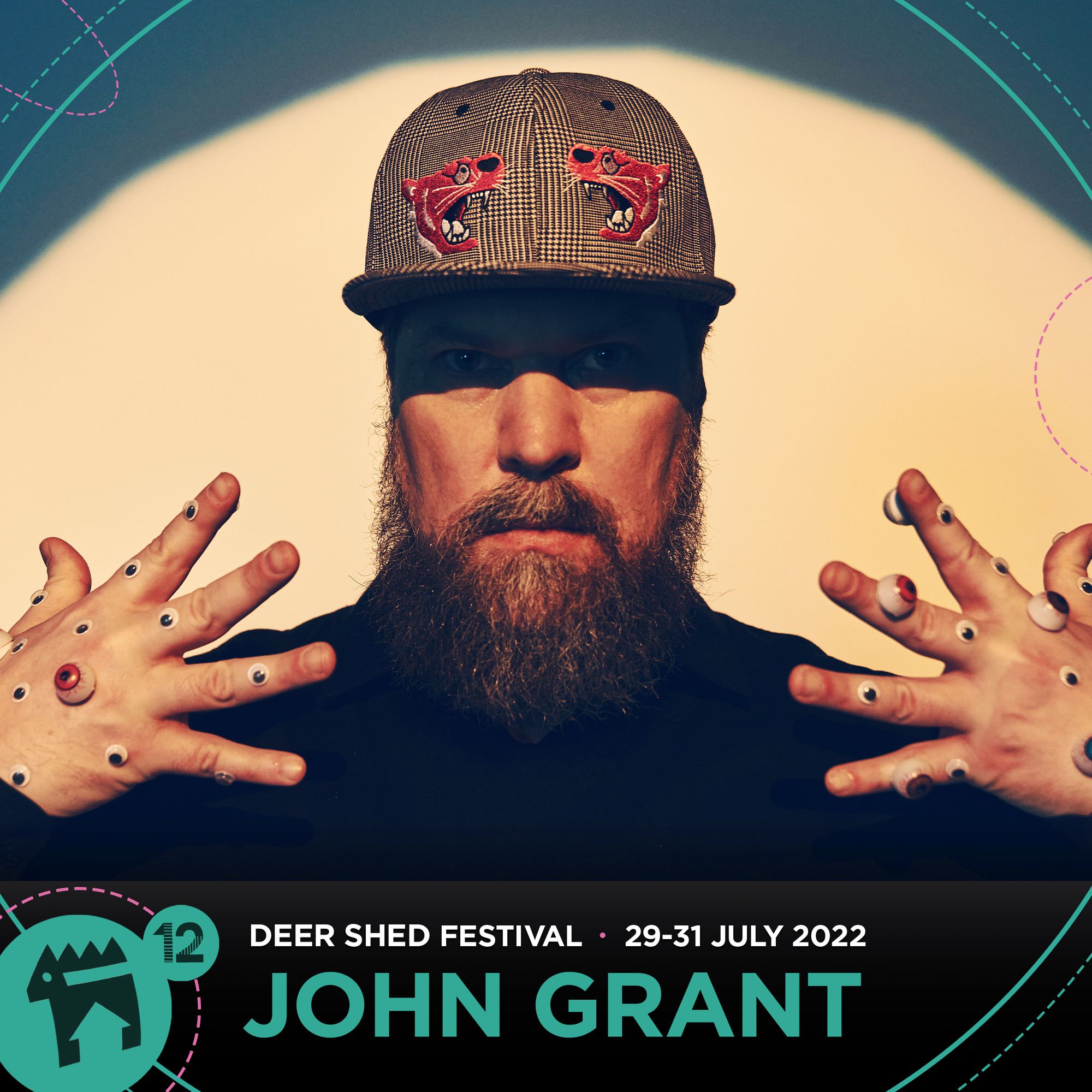 The electro-pop artist's latest punctuates intense and dark examinations of contemporary masculinity with moments of breath-taking beauty.
Django Django

Over the course of their extraordinarily accomplished discography, Django Django have constantly headed left where others have gone right. From snagging a Mercury Music Prize nomination for their debut LP, to exploring a proper studio with gloriously varied follow up "Born Under Saturn", Django Django have made a career out of doing what you least expect.
Once described by The Guardian as "indie alchemists", they are known for their genre defying eclectic sound and "Spirals" heralds, once again, the beginning of a thrilling new era for the band.
Keep up to date with anymore line-up announcements from the event by following their Spotify here.