Set in the picturesque landscape of Moseley's private park in Birmingham, Mostly Jazz has been taking place every July since 2010 (and Moseley Folk & Arts Festival having ran since 2006), with the exception of 2020 (need I explain?). The event is a family friendly and inclusive festival, attracting all ages and background from the local community, firmly establishing itself on Birmingham's Summer calendar.
Mostly Jazz was voted best festival 2-years running by the Birmingham Music Awards and Whatson readers voted Moseley Folk the Best Midlands Festival in 2016 & 2o19, as well as Best Birmingham Festival in 2017 & 2018.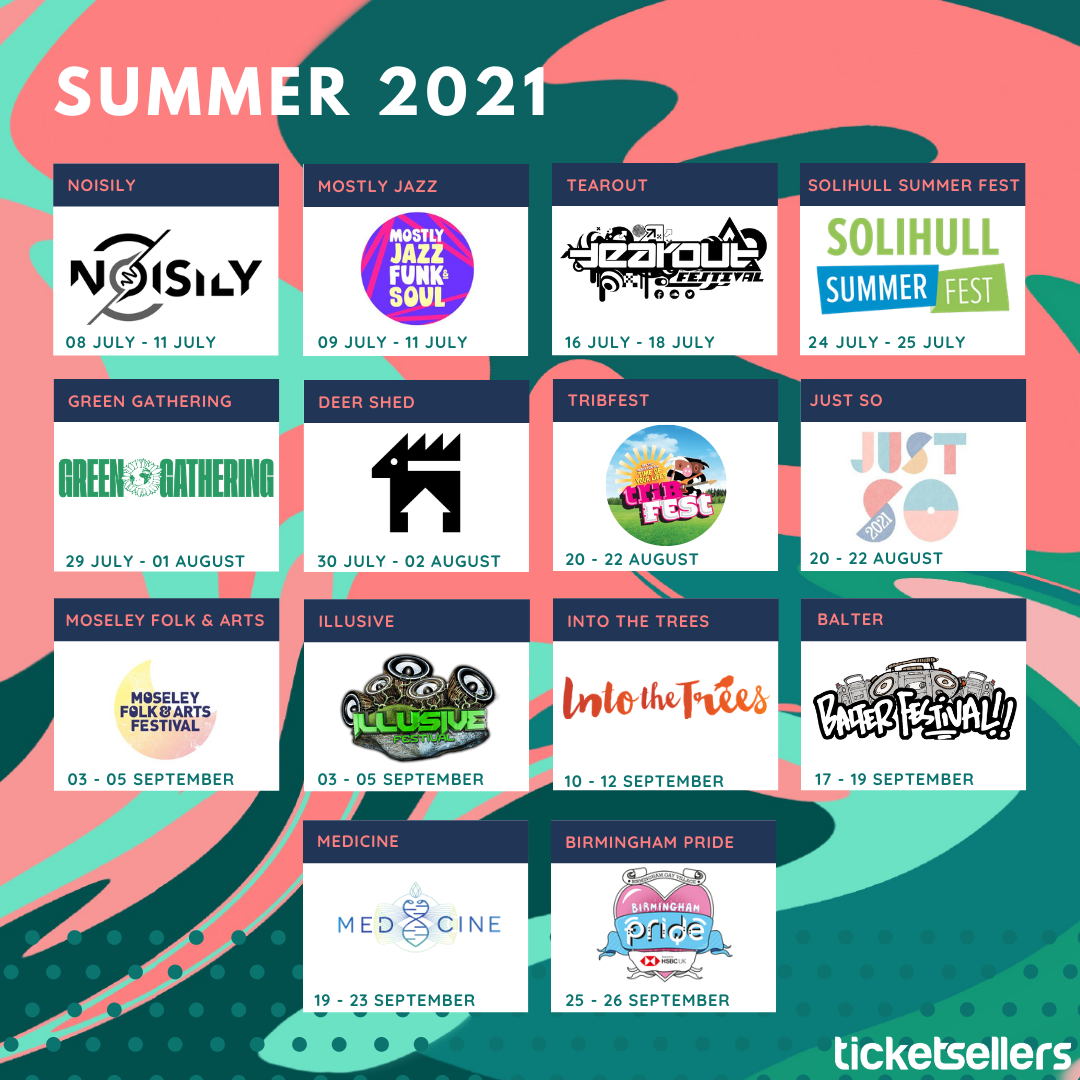 The venue, Moseley Park, is regarded as one of Birmingham's hidden gems, located just 2 miles from the city centre but a world away from city life. Originally part of the Moseley Hall estate, it was separated from the Hall and the rest of the grounds by building and road developments in 1896. The land and the lake were saved by a group of local residents who secured its status as a subscription park, generating funds through annual fees from keyholders, day entrance charges and events such as Mostly Jazz.
Over the last 11-years, the organisers have curated their own eclectic mix of jazz, funk and soul. Although the line-up may vary away from these genres, the festival always provides a quality bill of acts and entertainment throughout the weekend. Every year, the park plays host to a weekend of  fiery music, attracting a crowd of live music lovers who gather to see international legends alongside contemporary breakthrough artists.
Who's playing?
Nightmares On Wax
Martha Reeves And The Vandellas
The Wailers
Maribou State
Neneh Cherry
Tickets for Mostly Jazz are flying out, with the organisers announcing the last 100 Friday tickets were all that remained for Adult entry on Friday, last week (09/04/2021). However, keep an eye on the ticket page for any stragglers that may be released back on sale.
Mostly Jazz Funk & Soul 2021 will take place on 9th – 11th July 2021
Doors open at 1pm on Friday and 11am on Saturday and Sunday. Each day finishes at 10.30pm.
The last performance will be around 9pm and so the last entry time will be approx. 9:30pm. However, once you have exchanged your ticket for a wristband you can come and go as you please until the site closes at 10:30pm. You can listen to the organisers' official 2021 playlist below.