The last six months have been the busiest on record for food banks as the need for emergency parcels has soared to 23%, with 823,145 food parcels given to people in crisis between April and September 2019 (this is only based on food banks in the Trussell Trust Network and doesn't account for independent organisations).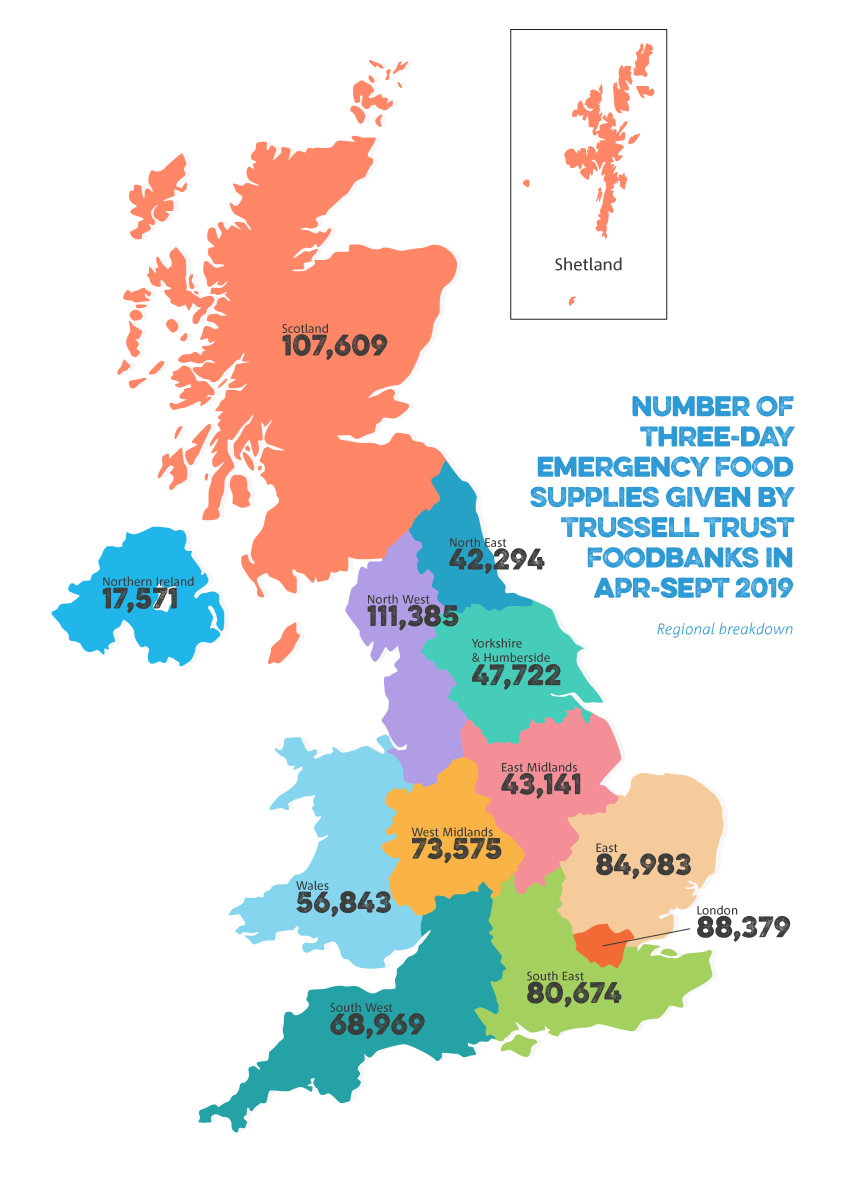 ---
People go hungry every day in the UK and the problem is getting worse! Here at TicketSellers, instead of swapping gifts and cards, we collect food under our tree and ask our friends and clients to do the same, then just before Christmas we take the food parcels down to our friends at The Trussell Trust to donate to Birmingham based food banks.
How to Get Involved
If you're based in the Midlands, collect food parcels under your office or work Christmas tree this year and we will come and collect them. If you are further away than this, then you can donate to our Just Giving page and we will purchase vital items on your behalf - we'll even let you know what we buy with your donation!
If you'd like to arrange a collection, contact endija.zuika@theticketsellers.co.uk or give us a call on 0121 472 6688 (24hr).
www.justgiving.com/crowdfunding/thegivingtree
What to Collect
Although any donations that you can make are helpful, Birmingham Central Food Bank are looking for the following items especially: UHT Milk, cereal, long-life fruit juice or squash, tinned fruit, tinned vegetables, tinned meat, pasta sauce, crisps, small jars of instant coffee, and good quality carrier bags/bags for life.
---