As you may have heard, Liverpool played host to a number of pilot events over the early May bank holiday as part of the Events Research Programme (ERP), forming the government's plan to safely get big crowds back this Summer. The programme's findings will support the full reopening of similar settings across multiple sectors in the summer.
The complete 'line-up', if you will, of pilot events is as follows:
18 April - FA Cup Semi-Final - Wembley - 4,000 people (outdoor seated)
17 April - 3 May - Snooker World Championships - Sheffield Crucible Theatre - up to 1,000 people a day (indoor seated)
25 April - Carabao Cup Final, Wembley - 8,000 people (outdoor, seated)
28 April - Business Event, Liverpool - 1,000 people (indoor, seated and mixing)
30 April - Circus Nightclub, Liverpool - circa 3,000 people (indoor club night)
2 May - Festival Republic gig, Liverpool (outdoor)
11 May - The BRIT Awards, London - 4,000 people (indoor, seated)
14 - 16 May - Luna Outdoor Cinema, Liverpool - 1,000 people (outdoor seated)
15 May - FA Cup Final, Wembley, London - 21,000 people (outdoor, seated)
The three 10k runs - set to take place at Hatfield Park with 3,000 people and up to 3,000 spectators at each event (outdoor, mass participation run) over the course of 24-25 April have been postponed, with organisers seeking an alternative venue.
The pilots explore how different approaches to social distancing, ventilation and test-on-entry protocols could ease opening and maximise participation, through the use of lateral flow tests and a negative result – but not 'vaccine passports'. The evidence from these pilots will then be used to inform and shape government policy to bring about the phased return of fuller audiences to venues and events up and down England.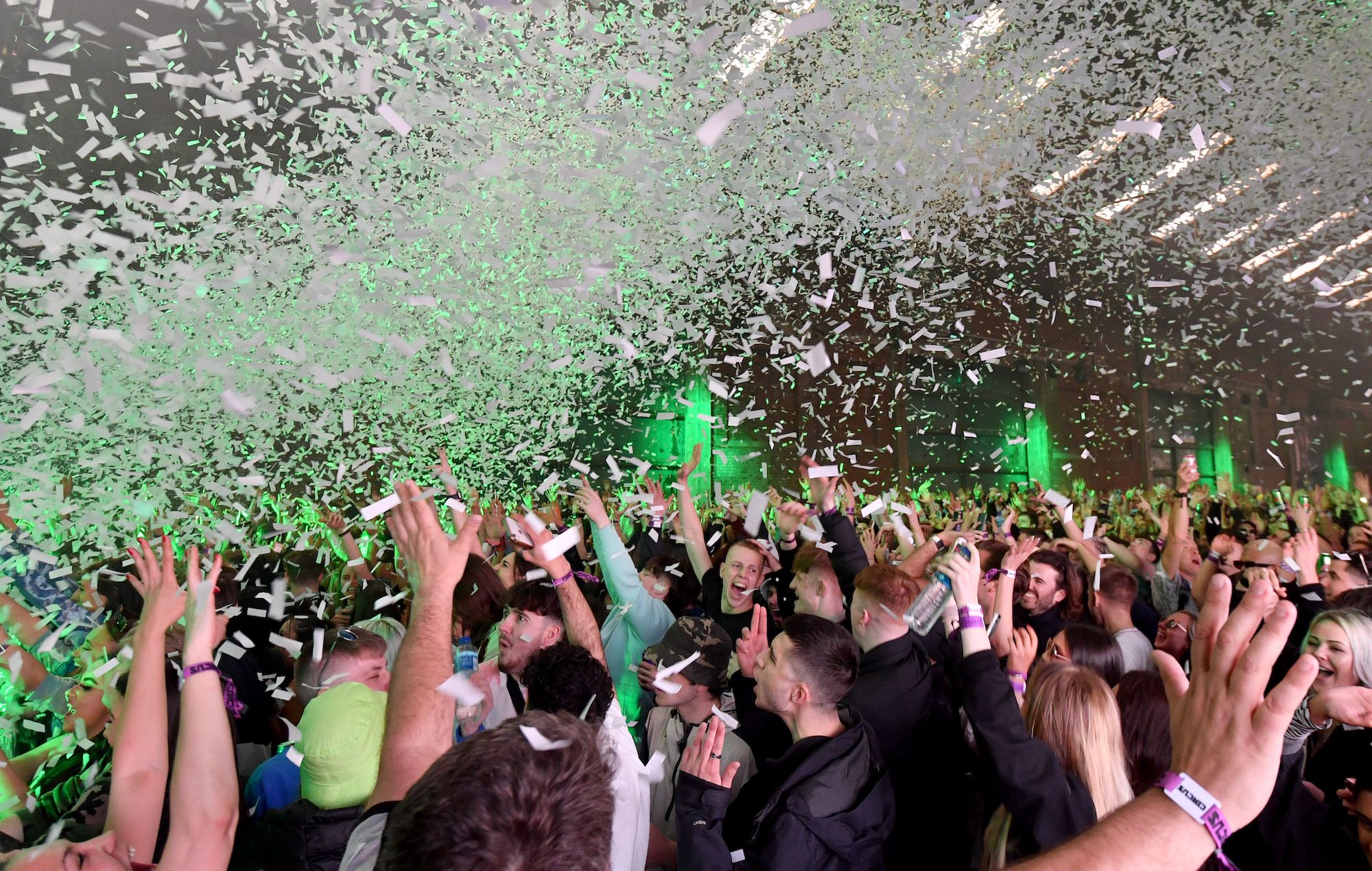 The aims are to:
Develop and pilot the logistics of event ticketing and testing, venue admittance and post-event follow-up
Assess the adequacy of data collected around events and venues for responding to potential outbreaks, and for adapting protection measures according to the background levels and patterns of spread of the virus
Measure the uptake of tickets and explore attitudes to, and acceptability of the overall ticketing, questioning and testing regime
So, how did Liverpool go?
Arguably the most sought-after pilot events, the bank holiday weekend saw thousands gather to simulate both an indoor club night and an outdoor festival setting in Liverpool.
The former pilot invited about 3,000 people with negative Covid test results to attend the nightclub-esque event on Friday and again on Saturday, with the clubbers not having to wear face coverings or social distance for the first time since lockdown started last March.
The latter saw Sefton Park is play host to 5,000 people – it usually holds 7,500 – with the only requirement to attend being a negative lateral flow test produced the day before. People will then be asked to take a second test a few days later to help monitor the rate of infection from the nights.
The gig – which also featured The Lathums and Zuzu – was organised by promoters Festival Republic. Boss Melvin Benn promised a "historic" show that would allow punters to "behave as if the pandemic never happened".
"This will be the first gig in the Northern hemisphere where it's a proper show, with 5,000 people not socially distanced, not having to wear masks, with bars and food stalls in the arena, and it will feel like a mini version of a festival," he said. "The whole world will be looking at it. You know how many gigs I've been involved in, but this is the most historic. I'm just so excited by it."
The events will be evaluated by university researchers with the findings fed back to the government to inform the roadmap to easing restrictions.