If you missed our 'TicketSellers throughout the years' throwbacks on Instagram last month, you've come to the right place! Read on to hear about our (hopefully first of many) time working with Glastonbury, and a cheeky award we won from Standout Magazine last year.
2019 - TicketSellers provides anti-fraud system for Glastonbury
In late 2018, Glastonbury Festival approached us after seeing our system in all its glory at Boomtown Fair. Whilst Glastonbury has its origins in the free spirited 70's, modern licensing restrictions and the sheer popularity of the event mean there has to be tighter controls around who can access the site.
Impressed with our passouts system to track people arriving and leaving the Boomtown site, they saw the potential to be rolled out across Glastonbury - notwithstanding some logistical and marketing challenges to figure out.
The Problem
There's no scanning at any of the Glastonbury gates, and our system relies entirely on being able to scan wristbands.
Glastonbury is a huge operation with more people working the festival than attending most other festivals in total.
Introducing scanning has the potential to sound a bit scary to attendees so managing the process carefully was paramount.
The Solution
As the owners of Glastonbury's networking infrastructure, we sat fit to first approach Spindlewood to establish that WiFi and power could be provided at each scanning location - 24-gates in total. As power is already in place at public entrances, this was relatively easy to add to the remaining crew gates. After Spindlewood agreed a price with Glastonbury for WiFi at all gates, it was onto the next hurdle.
The sheer size of Glastonbury means rolling out any new system is challenging. Nevertheless, we agreed to roll the scanning system out to 24,000 crew for year 1 with plans to expand in future years. The crew to be involved in this were identified and a training plan for the 250+ scanning team at the event was put in place.
Glastonbury also realised that once people knew that a scanning system was going to be put in place there would be speculation online around how to circumvent it. We briefed our team to keep quiet and to allow Glastonbury to do their thing in terms of communicating the changes.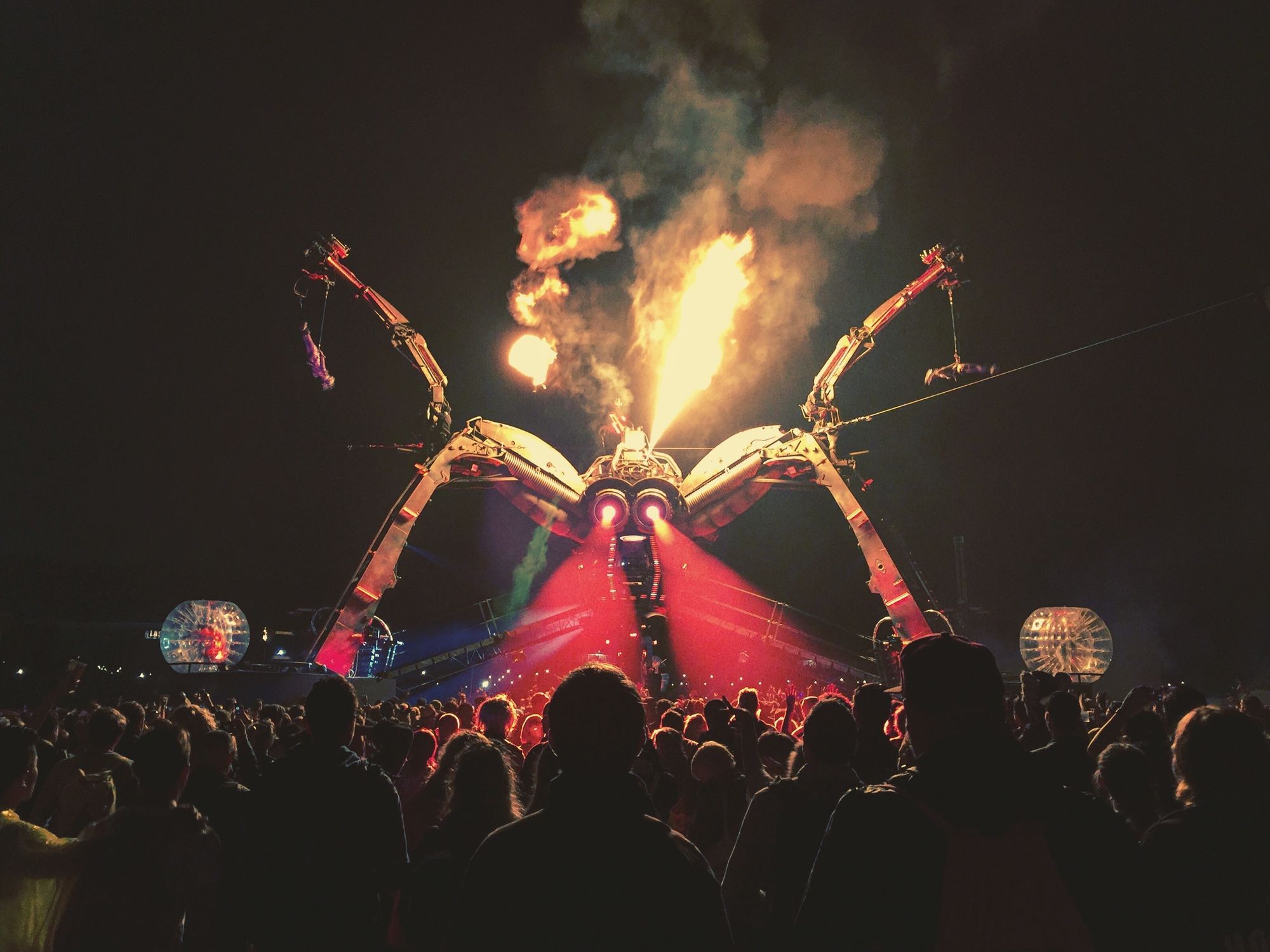 The Results
A team from The TicketSellers set off to Glastonbury a week and half before it opened to the public in 2019. Armed with 36 laptops, 150 scanners, 10 spreadsheets, 2 caravans and 1 copy of GarageBand (to ensure our own composition was played at Glastonbury) we arrived on site ready to work.
Within 2 days we had installed laptops and scanners at all 24 gates.
The following day we had trained 250 Oxfam staff in using the scanners.
On Saturday we had an early roll out to security to start the scanning process.
On Sunday we handed over scanning duties to Oxfam.
On Monday we showed Glastonbury staff our reporting system. This shows, amongst other things:
How busy each gate is throughout the day
How many times each person has left/re-entered the event
Any suspicious activity (e.g. people smuggling wristbands out of the event and selling them to the public)
Any activity which is predicted to be suspicious (AI analyses user activity and flags up anything which looks like it could lead to suspicious behaviour)
Post-event Feedback
With a service like this, it's difficult to pinpoint figures as to how much wristband fraud was prevented - but we think an offer of returning to Glastonbury 2020 (R.I.P) is sufficient in outlining a certain measure of success.
Sometimes, just the existence of a system like this is enough to deter people from trying to sneak into the event site, and the insights provided by monitoring activity in/out of site add logistical value when planning subsequent events.
We welcome a post-pandemic world and, with it, the opportunity to work alongside Glastonbury again.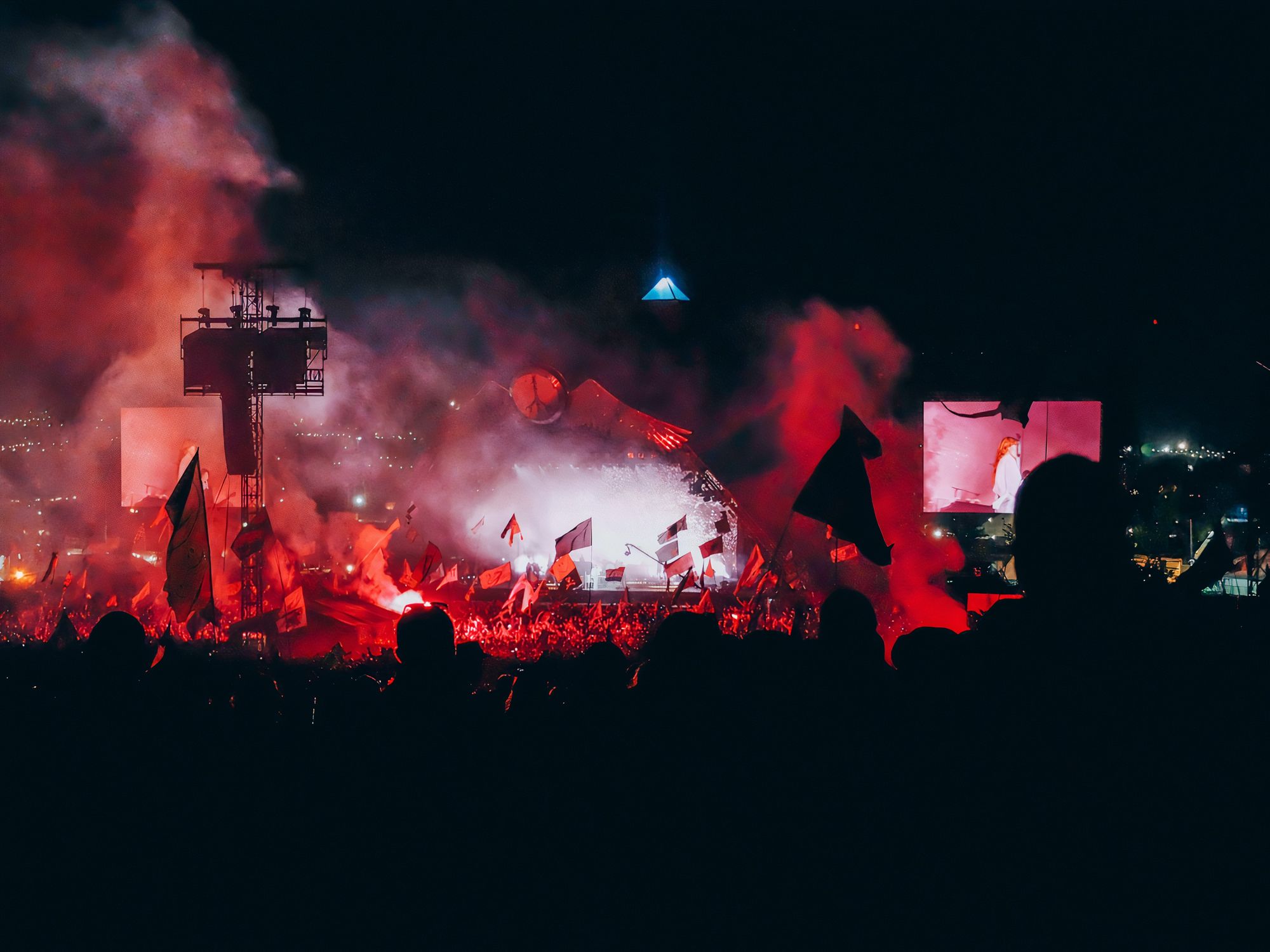 2020 - Winner of The Crystals "event industry supplier of the year"
In the midst of 2020's (first) lockdown, Stand Out magazine launched the crystals in an attempt to bring some recognition to the event industry when we needed it most.
Celebrating their 15th anniversary in business, Standout called on event professionals to cast their vote for both their favourite UK event and event supplier. 2 categories, 15 awards per category, and each winner awarded their 'Crystal,' becoming part of an elite network of event businesses.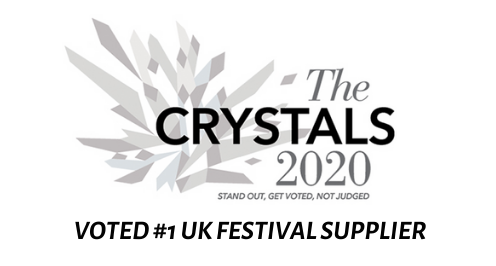 The results are announced
Not that we were surprised, but TicketSellers took the first place slot for the Favourite UK Event Supplier! Granted such a respectable award during times of peak stress and uncertainty, we were completely over the moon to be nominated by our peers and colleagues in the industry - it truly warmed our hearts!
It's an honour to work with such amazing clients and to provide support for some of the biggest events in the UK, and an even bigger honour to be regarded as the favourite in the business.
With over 20-years of experience offering festival organisers technical solutions and ensuring the smooth running of their events, we were thrilled that our partners have deemed our ticketing system as worthy of such an award. If you're curious to know what it is that sets us aside from other, off-the-shelf providers, don't hesitate to get in touch with us.