Over the month, we've been reminiscing about the good old times with our 'TicketSellers throughout the years' posts on Instagram. Not to worry if you missed it, though, because we're bringing you a nice little summary right here, too.
2010 - Boomtown uses TicketSellers for the first time
Ticketing
First working together in 2010, us and Boomtown were both significantly smaller at the start of this relationship. After hearing about our experience with Shambala, Boomtown sought our expertise to help deliver ticketing, accreditation and gate management for their event.
Given the scale of Boomtown, they need a highly scalable ticketing website. Our site is easily capable of accommodating the tens of thousands of customers purchasing Boomtown tickets at the point of release. Boomtown also benefits from our sophisticated rule builder to manage complex buying rules that govern which tickets can be bought alongside other tickets (think adult vs. teen ratios, for reference).
Licensing and environmental concerns mean Boomtown wants to encourage as many ticket-holders as possible to travel on coaches, so it's a good job we also provide an integration with a number of coach companies to facilitate this. 😎
Not to mention, our 24/7 UK-based call centre means we're on hand to answer all customer queries, leaving Boomtown to do what they do best - produce one of the most renowned events in the world.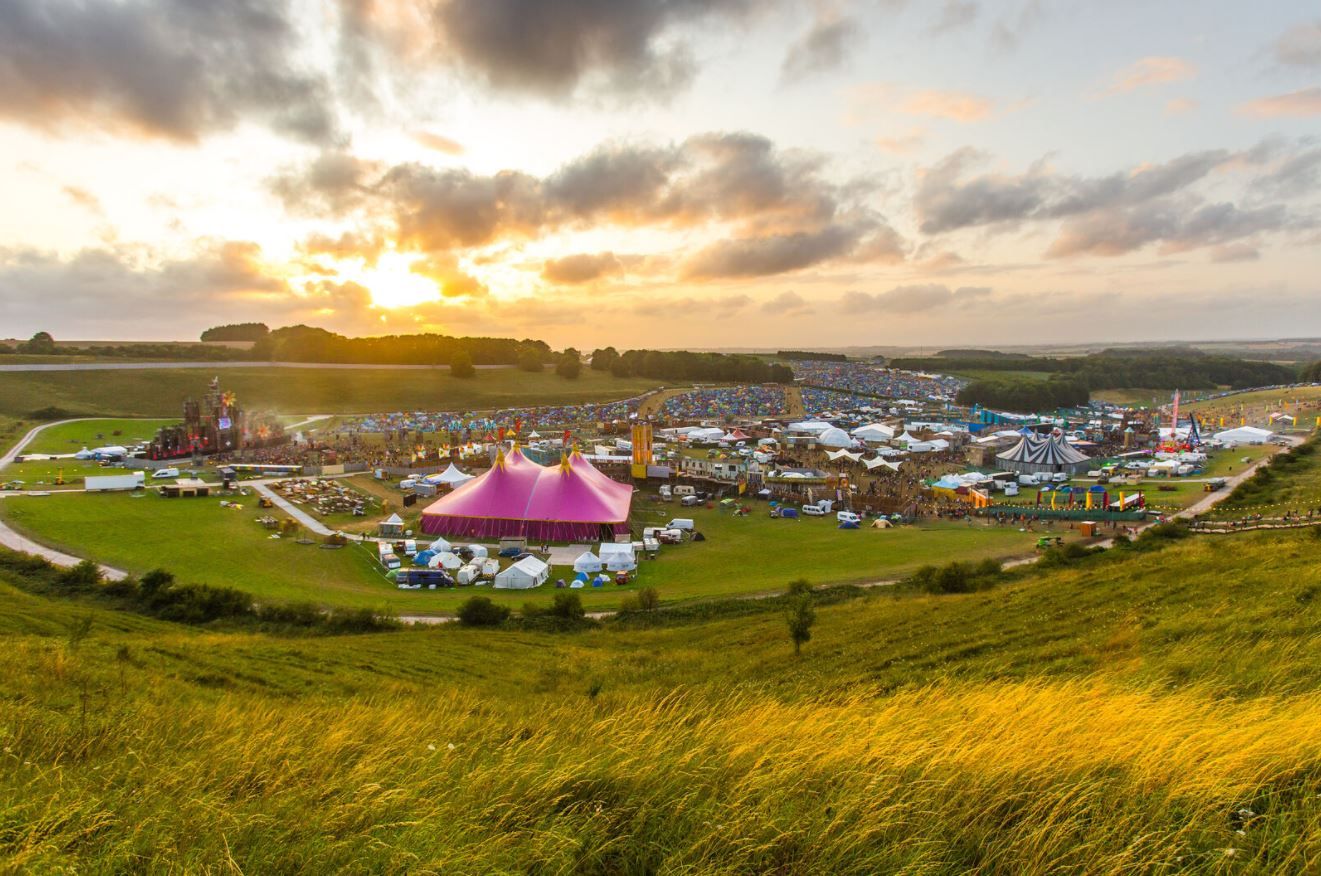 Crew & Artists
The team behind Boomtown spans across the 100 or so people in their Bristol HQ, as well as thousands of crew, artists and performers. All of these people need a ticket, to complete a health & safety induction, provide essential documentation - the list goes on. This is where Eventree comes in.
As our crew and artist management system, Eventree allowed each manager at Boomtown to have control of their own 'area' at the event and issue credentials to people to make the magic happen. Health & safety inductions are required to be completed online before crew can access their tickets, and then each ticket is linked to a wristband upon arrival on-site.
Meal Planning & Redemption
Boomtown offers around 50,000 crew meals to be cooked and eaten every year, across 5 separate canteens. Luckily, Eventree is not only the best way to manage crew and artists at your events - it also provides a full meal planning and redemption interface.
Managers can request meals for their team members, who collect them on-site with a scan of their wristband. There is support for dietary requirements, collecting meals in bulk, and free passes for the events directors, too. As we are always prepared for the British weather, the entire system also works offline. Detailed reports are readily available post-event, emphasising teams who didn't collect all their meals so food wastage can be appropriately tackled for future events.
Volunteer Recruitment
Boomtown simply is not possible without the efforts of approx. 2,000 volunteers on top of paid staff and crew. The organisers use Eventree to build application forms for any volunteering roles to be published online - once applications are submitted, the team can shortlist them and respond to the most promising applicants with ease.
Eventree then takes volunteer deposit payments and, as you'd expect from a full-service ticket agent, we handle all the headache of auditing and refunding those payments after the event while the Boomtown team enjoy a well deserved break.
Passout System
Boomtown has unique rules surrounding leaving and returning to site. Although able to leave at any time, you can only re-enter up until 10pm. Similarly, attendees can only bring alcohol into the event on their first entry, with further re-entries undergoing searches.
This, combined with limits as to how many times each person can leave and return among other restrictions, makes great use of TicketSellers' Passouts system. The system is installed at every entry gate and is used to manage the access for all attendees - be it ticket holders or crew. Detailed reports highlight any suspicious activity, pinpoint the busiest arrival gates/times, and allow for the first entry with alcohol rule to be implemented.
Conclusion
Having worked with Boomtown for the last 10-years we have built an excellent relationship and rapport with the team. It's clear that our companies benefit from each other – The TicketSellers from the drive and vision of the Boomtown team, and Boomtown from the systems and service level that only a company specialising in the festival sector can deliver.
We look forward to the next 10-years working together.
2018 - Integration with PlayPass for cashless events
As cashless events continue to grow in popularity across the festival sector, concerns held by customers and traders alike also continue to grow.
Despite this, there is still demand for wristbands pre-loaded with cash to help increase customer spending at events so we made it our mission to allow our client to benefit from RFID technology.

The Problem?
The main issue when providing an integrated solution is ensuring that data is passed both promptly from one system to another. In this instance, we hold customer data (i.e. ticket holders) and the cashless provider then provides a way for these customers to load funds onto their wristbands and access the event.
Of course, the implementation of Eventree adds complexity to these requirements. As a crew and artist management platform, changes to these bookings often change at the very last minute - even throughout the duration of the event.
A small number of our customers still sell a handful of paper tickets at local outlets (think small village shops on the perimeter of the festival site). We wanted to make sure those customers could also benefit from cashless services at the event.
The Solution
We chose PlayPass as a partner for this work after meeting and exhibiting alongside them at the AIF's Festival Congress. It helped that at least one of our events was taking the plunge and asked us to connect the two systems for their customers.
We provide PlayPass with a JSON feed of ticket-holder information from customers, crew and artists. This updates every 15-minutes to ensure the information is as accurate as possible, which is then imported by PlayPass into their own system, allowing them to issue RFID wristbands to everyone in attendance.
Once we know which wristband each ticket-holder has been assigned (via a barcode number per ticket), we can link those into our own system. One benefit of this is that crew can collect meals from the canteen using their RFID wristband, as we did for Standon Calling for all their meal planning.
The Results
By providing a simple integration with one of the biggest cashless providers in the UK we give our clients the opportunity to benefit from increased customer spending at their event whilst still being able to sell tickets using the platform most suited to their needs. Best of all, our clients don't have to do anything to benefit from this except ask us and PlayPass to switch it on.